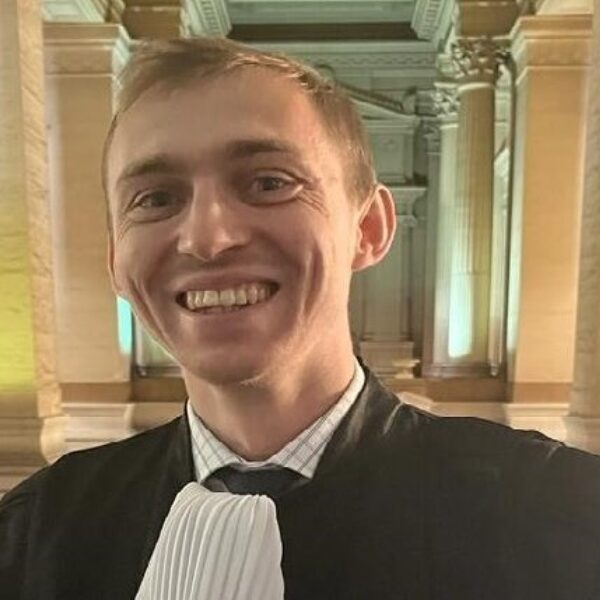 EQUAL strengthens its team in urban planning and environmental law
Since September 14, a new lawyer has joined the EQUAL team.
Alexandre Piérard – who has just been sworn in on October 3, 2022 – will strengthen the Urban Planning and Environment team.
Graduated with a master's degree in public law from UCLouvain, Alexandre also holds a complementary master's degree in international and European law from UGent (LLM).
"Since my studies and beyond as a professional, I have directed my passion for law towards matters of public law. In my view, its exercise combines the rigor of legal practice and an interest in our social issues. , he points out.
And to continue: "My arrival at EQUAL and my registration with the French-speaking Brussels bar go hand in hand. By joining the firm, I have been evolving there as a trainee lawyer since my debut in October 2022.
I intend to develop my practice in the Environment, Urban Planning, Regional Planning department by assisting various litigants whether they are companies, individuals or administrations. Moreover, if these subjects interest me, it is for their concrete materializations of law in space but also for the diversity of field projects. They are also stimulating for their boundaries between private law and public law.
My approach to the profession leads me to offer preventive and curative advice before the judicial or administrative courts. Aware of the human dimension behind each file, my objective as a lawyer is to appease and unblock the situations with which I am confronted.
If I joined EQUAL with enthusiasm, it is both for its innovative dynamism, its collaborative vision of the legal profession and its expertise dedicated to the practice of public law as a whole."
The whole EQUAL team is delighted with the arrival of Alex.
His arrival allows the firm to now have 16 lawyers, including 6 women.
Associated areas of specialisation: Day-to-day life at EQUAL