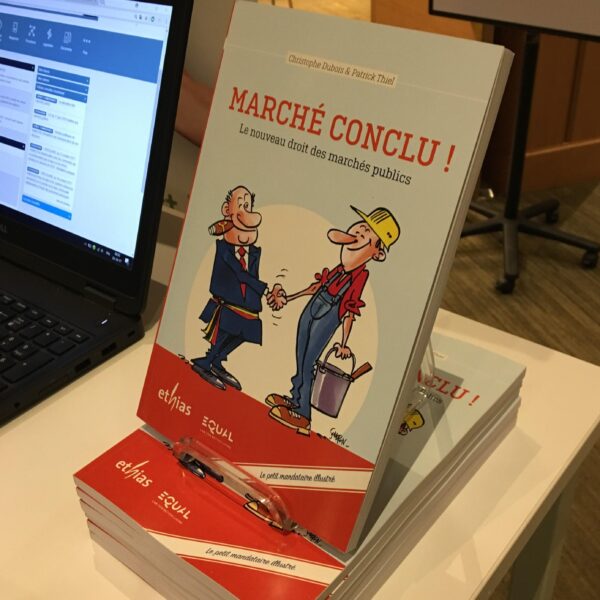 "Marché conclu !" got published
The aim of the book « Marché conclu ! » is to offer a clear and precise vision of the new regulation of the procurement market sector in Belgium
The will of the authors P. Thiel and C. Dubois is to introduce the new legislation of the procurement market sector in Belgium, from an unprecedented angle, and in an understandable vocabulary.
The book is only published in French.
For more information or to order it: go on the Vanden Broele website.
Associated areas of specialisation: Public procurement and PPP