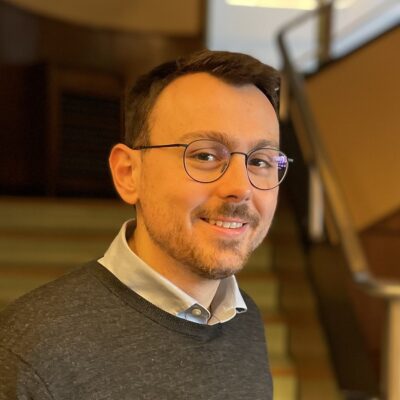 Baptiste Conversano
I have a Master's degree in law from the Université Libre de Bruxelles and a Master's degree in international relations, with a specialisation in globalisation and public policy, from the same institution.
In October 2020, I was admitted to the Brussels Bar. After initial work experience at a law firm specialised in urban planning law, I joined Equal in February 2021.
At Equal, I work in the public procurement and PPP department. I advise public authorities and tendering companies about the different stages of public procurement. I also assist them in the settlement of disputes.
I am interested in public procurement because of its diversity and complexity. It affects all areas of the economy – construction, insurance, telecommunications, etc. – and as such it is a key aspect of the legal world. Through public contracts, a relationship is established between the public authorities and the companies bidding for them; understanding their needs is therefore a necessity. As a lawyer, I help the various stakeholders involved to ensure that their projects are as successful as possible.
Working towards better results at Equal is an excellent opportunity because collaboration allows us to put everyone's skills at the service of our clients' interests. The Equal vision, consisting of values in tune with our times (awareness, integrity, freedom, frugality), also enables us to approach law in a new way, with the lawyer's role taking on its full meaning.
As I have been a hockey goalkeeper for a few years now, I understand that victory can only be reached through collective effort. Whether in sports or professionally, working together as a team is a must!
Contact
Areas of specialisation